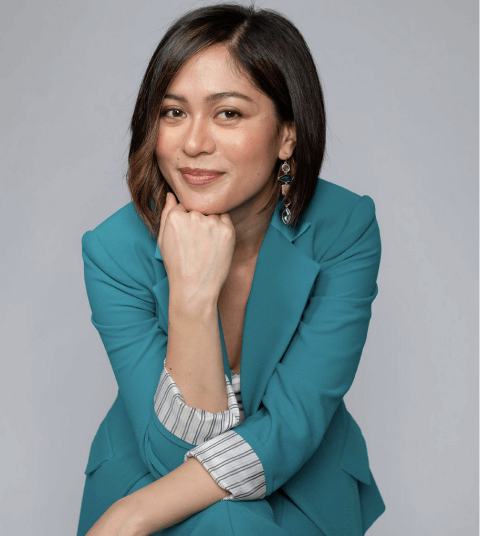 A letter from our
founder
I started Inclusion in Progress with the understanding that creating work cultures that work for all cultures requires ALL of us. Meaning that (1) the work of inclusion requires everyone at the table and (2) it requires all of the identities and lived experiences that we bring to the table, too.
As a US-born daughter of Filipino immigrants living in Spain since 2010, I hear stories like mine every day. Stories from other "multihyphenates" whose lived experiences already span diverse ages, abilities, races, ethnicities, genders, nationalities, religions, sexual orientation, neurodiversity, locations and languages. Stories from our client partners and our team of remote collaborators. These are the folks who embrace "both/and" > "either/or". Who have learned to navigate between worlds, bridge those gaps, and show a way forward for others. This mindset is exactly what we need as we reimagine our remote and hybrid workplaces.
I believe that companies that embed this same cultural agility in their DNA will truly thrive in the future of work. To continue to attract the best people, harness their diverse perspectives, and unlock your teams' performance, my team and I help you turn complexity into effective collaboration. We look forward to helping your workplace mirror and move with our changing world.
Kay Fabella
CEO of Inclusion in Progress
About Inclusion in Progress
Navigating differences in a distributed workplace, especially across physical and cultural barriers, is not always easy. (We should know as a fully remote team ourselves!). But we also believe that in creating cultures that leverage those differences — to welcome the full range of perspectives we need to solve challenges at work.
Whether it's supporting leaders communicating with multicultural team members, auditing your remote connectivity practices, or taking your company DEI strategy global, here's what you can expect working with us at Inclusion in Progress:
One inch wide,
one mile deep
Rather than offering our services to everyone, we only work with eight client partners each year. Because we value long-term relationships which allow us to support your company as your culture evolves. We offer bespoke strategies designed to help your teams perform at their best, no matter where they are.
It's not wrong,
it's different
We're here to diagnose the barriers to connectivity and collaboration, not divide and decide whose way is "more right". We do this by dissecting the data we gather, listening to your people, and diagnosing culture and context (native languages, non-work roles, virtual vs. in-person) in our solutions.
What got us here,
won't get us there
With non-majority demographic backgrounds, we know that today's inequities stem from what our forebears faced. So we know that systemic change takes time and the ability to imagine, implement, and iterate to sustain it. Which is why we design our solutions today with tomorrow's teams in mind.
These are the values we strive to live by every day at Inclusion in Progress.